They say that when a new year comes, it's out with old and in with the new. Well in Gastown, we like a healthy mix of both these things; plenty of history and character, and the latest in food, fashion and creativity.
In the past 7 months, this neighbourhood has welcomed 6 new restaurants about as similar to each other as snowflakes.
That's why Gastown is awesome. Who wants to use a monotone blanket to keep warm when you can have a patchwork quilt?
Here's the newest to come to our little world in the city. We hope you try one or perhaps them all.
"Pull up a chair. Take a taste. Come join us. Life is so endlessly delicious." – Ruth Reichl
The newest kid on the block, Crab Park Chowdery brings New England style clam chowder a la San Francisco. Inspired by never ending taste memories from owner Ashton Phillips' childhood trips to the bay area, this great little nook on Abbott serves up very comforting food that comes up fresh and quick. Try their clam or corn chowder in a sourdough bread bowl. They also serve vegan chili and tomato soup.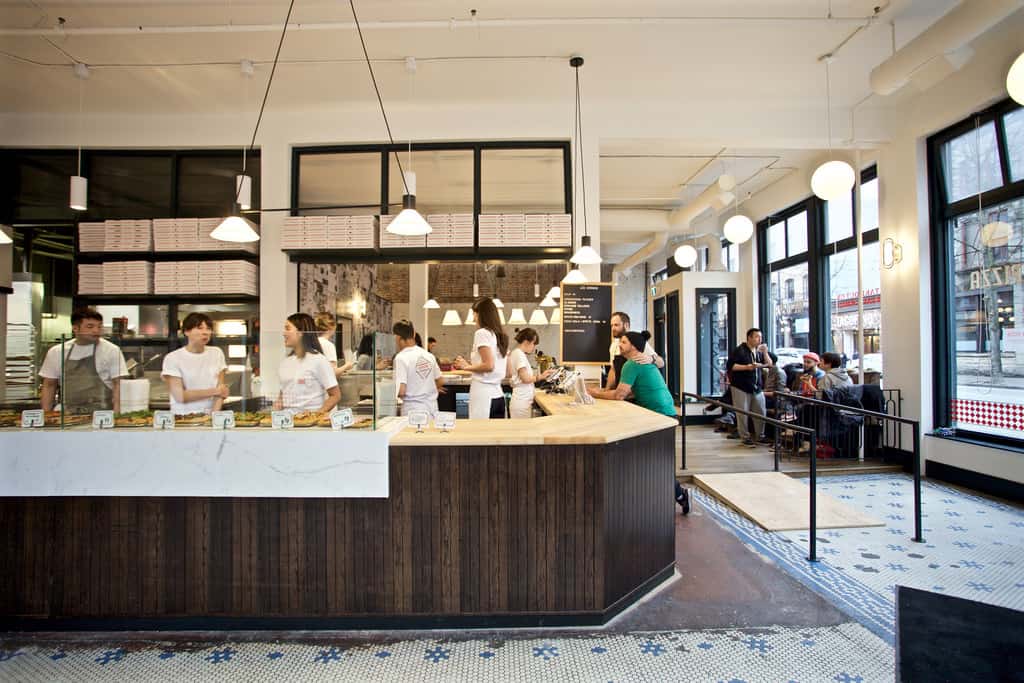 Joe Pizza is the latest creation from Kitchen Table Restaurants (Pizzeria Farina, Ask For Luigi, Pourhouse). Suitably housed in Sean Heather's old Rainier Provisions on 2 West Cordova, their tagline is "Buy the slice by the slice". Joe Pizza offers causal counter service pizza, salads and beer in a high ceiling, old Italian meets modern, classic neighbourhood style restaurant. The "al taglio" style pizza offered is refreshingly different from the common Neapolitan style that most are used to. Pies include Margherita and Funghi to Prosciutto and Mortadella.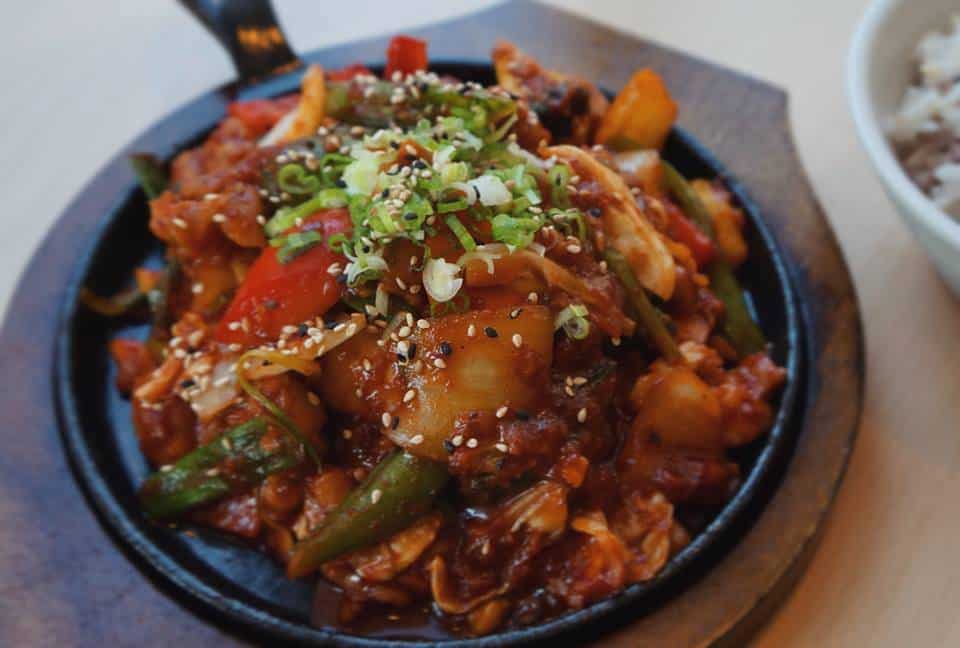 Haru Korean Kitchen is a quaint little spot on Cambie Street. Minimalist, clean and modern, the relaxed simple interior compliments the menu. Everything is fresh and housemade. There are "snacks" – including classic Korean starters such as MANDU – housemade Korean style potstickers and JEON – a Korean style pancake. Main dishes include various BI-BIM-BAPS – rice plates with assorted veggies and options like roe, beansprouts, tempura flakes, pork, kimchi and a fried egg. Haru also serves FRIED CHICKEN AND PORK along with BBQ BRAISED RIBS. Worth mentioning is their KIMCHI FRIED NOODLES AND KIMCHI STEW.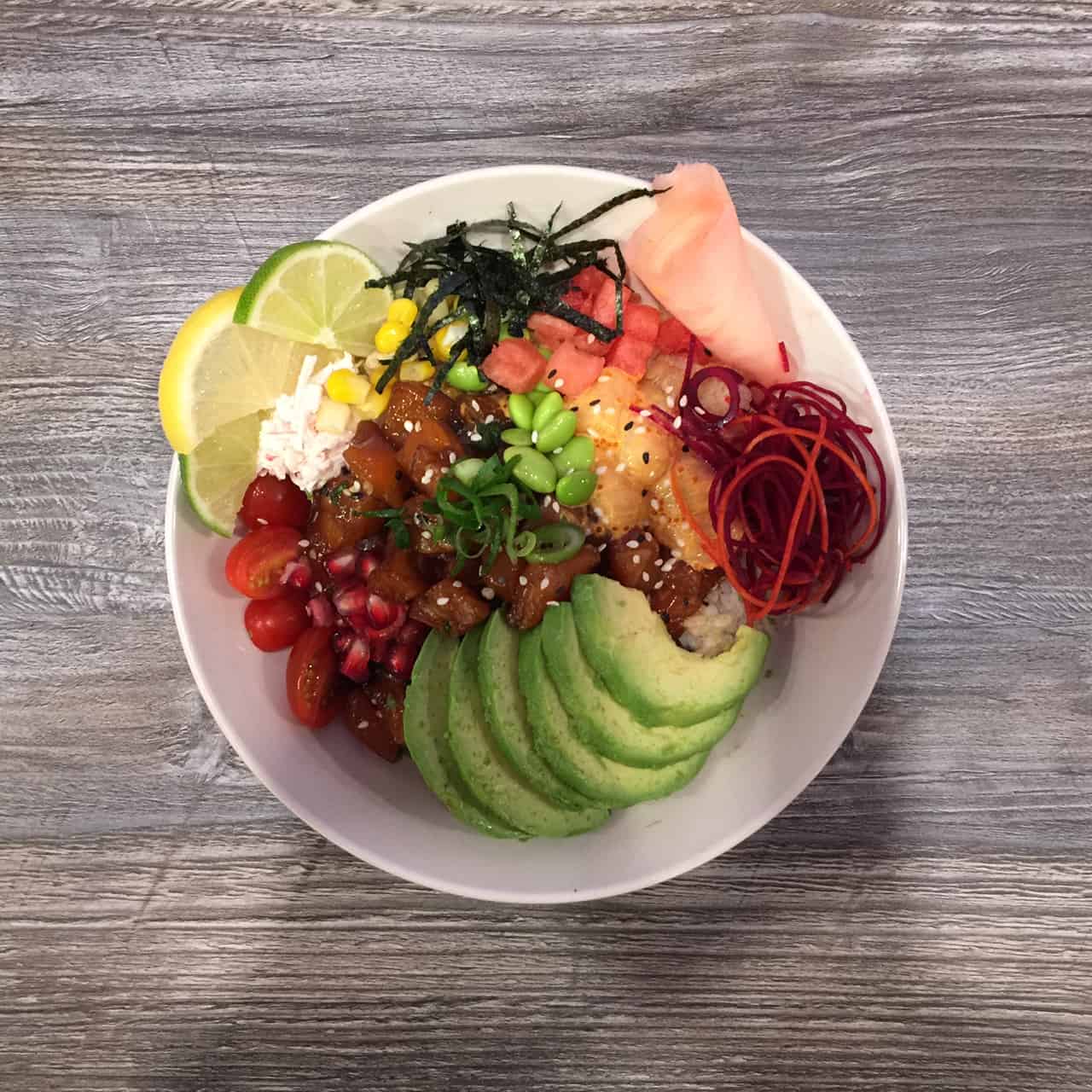 The Poke Shop on Water Street, creates Hawaiian raw fish salad bowls that can be customized any way you like.
Poke is a Hawaiian specialty that began with fishermen seasoning the cut-offs from their catch to serve as a snack.  Poke simply means "to cut into pieces".  Traditional poke seasonings have been heavily influenced by Japanese and other Asian cuisines.
Choose either a regular bowl (2 proteins) or a super large bowl (3 proteins) with choices that include Ahi Tuna, Spicy Albacore Tuna, Spicy Atlantic Salmon, Wild Sockeye Salmon, Spicy Baby Scallop, BBQ Unagi (Fresh Water Eel), Oven Roasted Organic Chicken or Grilled Organic Chicken.
Now load up those babies with unlimited toppings like poached egg, edamame, avocado, wakame salad, mango, watermelon, pineapple, pomegranate – they have literally tons of other delicious toppings. What's also great about the Poke Shop is their alternative selection of drinks – Roasted Macadamia Milk Tea, Pineapple Plantation Iced Tea, 3 Berry & Lemon Soda, Cucumber Agave Lemon Water, Hawaiian Chocolate & Coffee Milk Tea and Iced Matcha Green Tea With Honey.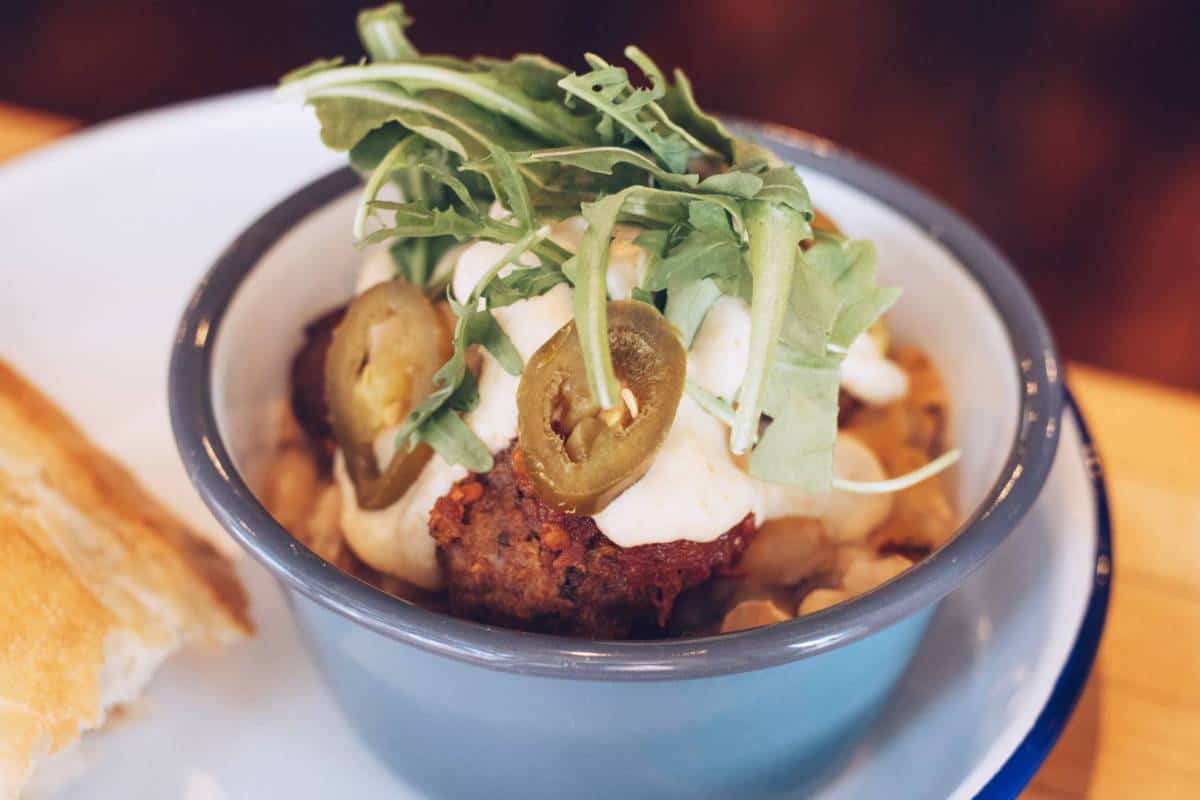 Kofta Meatball Kitchen on Cambie serves over 200 combinations of handcrafted meatballs, bases, sauces, and garnishes, as well as daily specials. Kofta only uses ingredients that are sourced from local farmers, butchers, bakers, and drink makers along with quality products that are made ethically, free of antibiotics, hormones, and chemical additives. Choose from their menu of bowls, baguettes, salads and sliders. Recommended is the THE HITCH BAGUETTE– SPICY PORK BALLS, ASIAGO, MARINARA SAUCE, JALAPENOS, HERBED PARM PANKO. There are a lot of gluten free, dairy free and vegan options.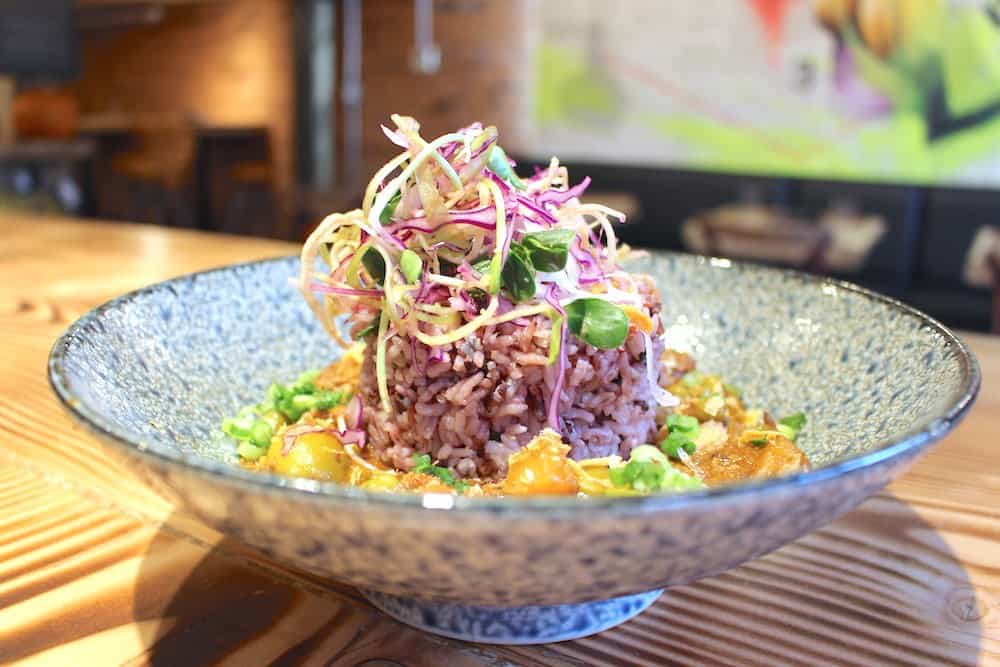 Bao Down Snack Bar is the latest in the ever growing BAO DOWN Empire. Located on Carrall Street in what was once Cork & Fin, the Snack Bar is just steps away from the original. The focus here is more on sit down, Vietnamese inspired lunches and dishes. There are plenty of rice and noodle bowls to choose from – variations include Wagu Beef, Braised Oxtail, Pulled Pork and Pork Collar. There are a few vegetarian and gluten free options. The menu also offers Adobo Fried Chicken and BBQ meat. There is a large cocktail and craft beer menu to compliment the food.