Setting up a thriving business with The Old Faithful Shop on Cordova, being named 2013 National Aboriginal Entrepreneur of the Year and then listening to her heart when it whispered: "The Good Spirit". Indeed a trailblazer, an entrepreneur and a wildly creative leader who often has all sorts of business ideas meandering around her head; like a hive of fireflies, all aglow. I met with her at the tarot tables; an intimate nook, surrounded by soft white sheepskin rugs. She spoke plainly, as the warm afternoon sun illuminated the sanctuary she so carefully had imagined. A safe, hallowed space, in which the visitor could enter and become transformed.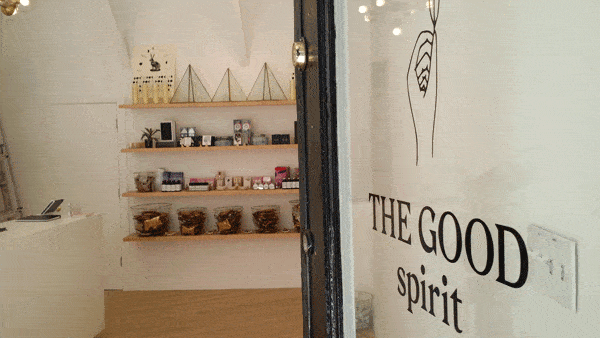 What inspired you to open The Good Spirit?
Last summer, I was speaking to a friend about a trip he'd taken to New York City. He told me about this interesting metaphysical/spiritual shop that he had been in where he had his tarot cards read. I usually have about 5 different business ideas in the back of my head and opening such a store was always one of those ideas. And then there was that moment that "clicked" as I knew this spot here on Cambie was becoming available. I came to visit the location and got really excited. Many of the girls that have worked for me at The Old Faithful Shop are also into alternative spirituality along with the Tarot and crystals. We have had many great conversations in this area and I felt that there was an opportunity to do something interesting with all this, that wasn't really being fulfilled in Gastown.
Of course, there are other metaphysical shops in the neighbourhood but nothing that would be branded towards a younger generation. There are a lot of different artists coming out with more modern tarot decks and things that speak to a more creative youth. My vision was to conjure all those factors together in one store that would encourage younger people, and anyone really, to explore their own path of spirituality.
Are people sometimes scared off by the idea of a seedy, back alley fortuneteller and the supposed dangers of the "dark arts"? It appears that the Good Spirit is indeed the direct opposite of that image.
Yes – that's true – we are the opposite of an establishment that may come across as one from the "dark side". We have used buckets of white paint to get here! For the most part with those that have come in, it's been really fun and light for them.
With the merchandise that we have curated, we have selected brands that reflect that ideal and allow those who interact with the various tools and items, to approach spirituality in an easy, open and accessible way. With the name of the store, I put out a good intention to create a suitable name – it's very difficult naming a business. I made it clear to the universe that I needed a name – one that was simple and didn't have any associations so that I could put my own branding onto it and needed the Instagram handle to be available. I put the intention out and two days later – it came into my head – The Good Spirit. And as soon as I looked on Instagram, it was available – so I said, that's it.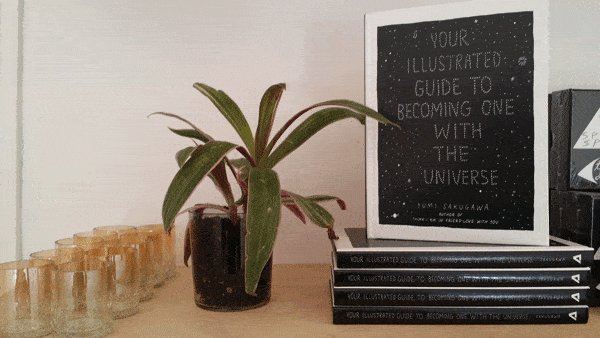 Have you ever had a "magical" experience with someone?
It's pretty funny actually. Do you remember that mini earthquake we had in BC a little while back? Well – my girlfriend, who also reads tarot here at the store, was with her boyfriend who was reading a book on symbolism. She was going through her cards at the time and he turned the page and said 'Babe….look!' and the title of the next chapter was: "The Good Spirit" and literally the next moment the earth shook.
You see Gastown as an independent and entrepreneurial epicenter. Is there something here that embraces that spirit?
We have all these unique independent businesses that have their own brand but collectively there is a branding to Gastown that draws certain people to the neighbourhood. I feel that people really look to Gastown for something different and what's new and happening in the city. There's an open mindedness with the people that hang out down here and that's something I really appreciate.
The Good Spirit is open Mon-Sat, 11-7 & Sun 11-5 | 309 Cambie Street | 778-379-5456 | Instagram