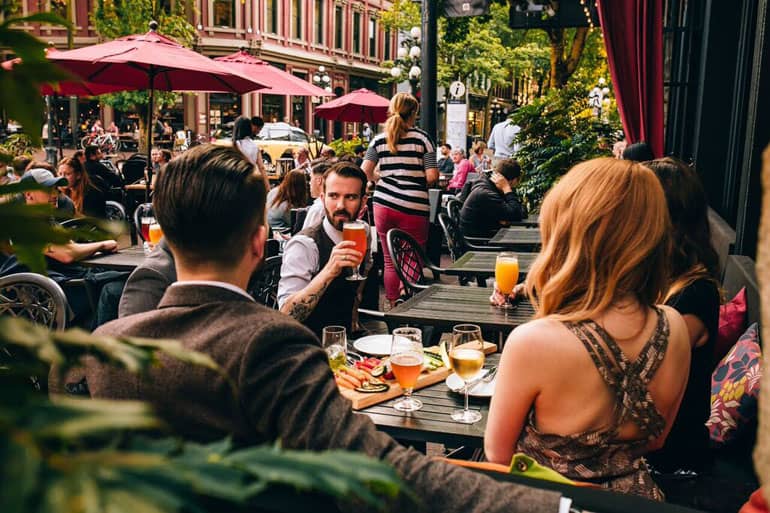 Here are 28 of the Best Places to Find Happy Hour in Gastown.

Gastown has it all. History, modern fashion, current trends, good art, exceptional food and lots of coffee. It also has enough Happy Hours to fill the face of a clock, twice over. We've found the best places to enjoy fine drinks and food at delicious prices!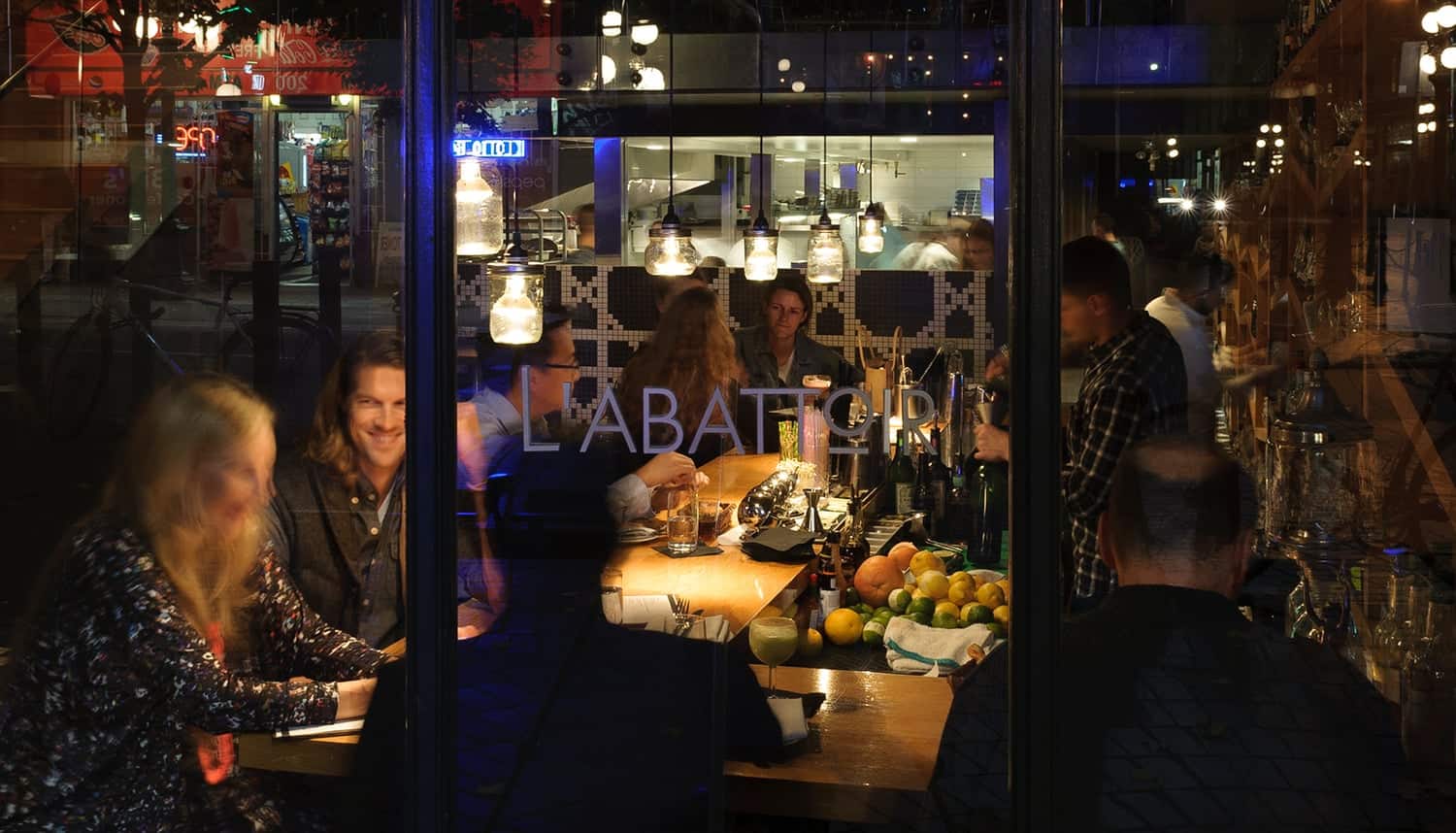 At L'abattoir, Happy Hour is each day from 5:30pm to 6:30 pm, it's first come first  served at the bar, with half-priced appetizers, daily red and white wines for $6, beer for $5, and cocktail specials for $7.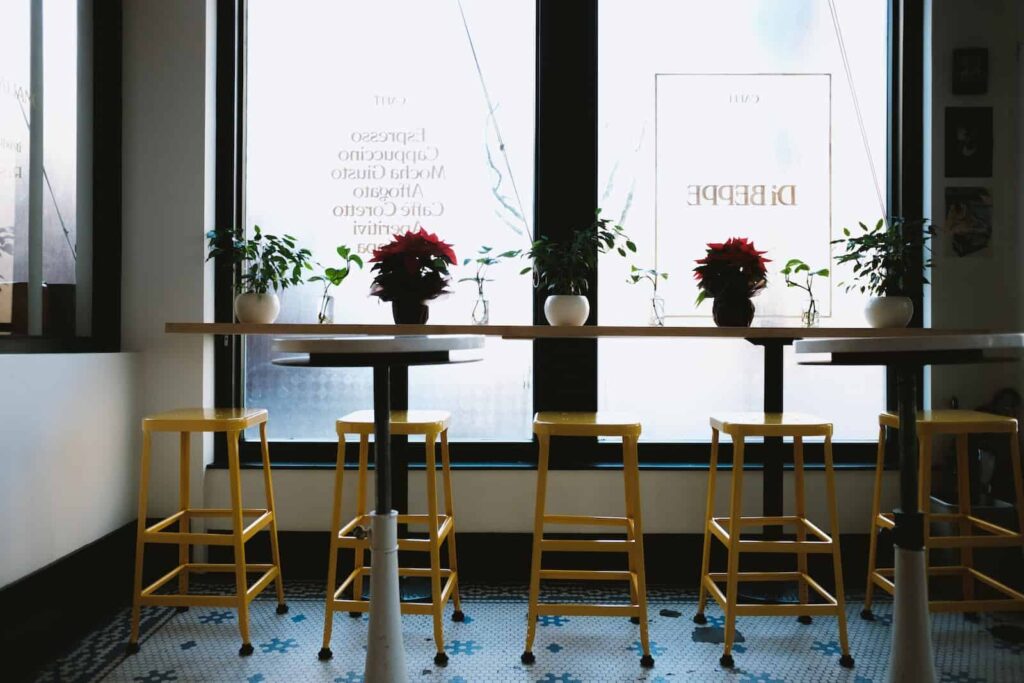 Old world Italian with a spritz of moderne, as comfortable as mama's kitchen, Di Beppe's Happy Hour is inspired by the traditional bacari of Venice. A Venetian bacaro is an establishment created for both locals and tourists – a place to gather in the afternoon to enjoy an aperitivo and cicchetti (olives, cured meats, pickled vegetables, small bites, etc.). Drop in to the caffè anytime after 3pm and you will find a notepad and pencil on the table along with the menu. Simply fill in the quantity of each item you would like to order (similar to dim sum), tear off the page and hand it to one of the cafe's friendly staff.
Happy Hour drinks will be available in the caffè from 3-6pm and the bacaro style food menu is available in the caffè from 3pm until closing time.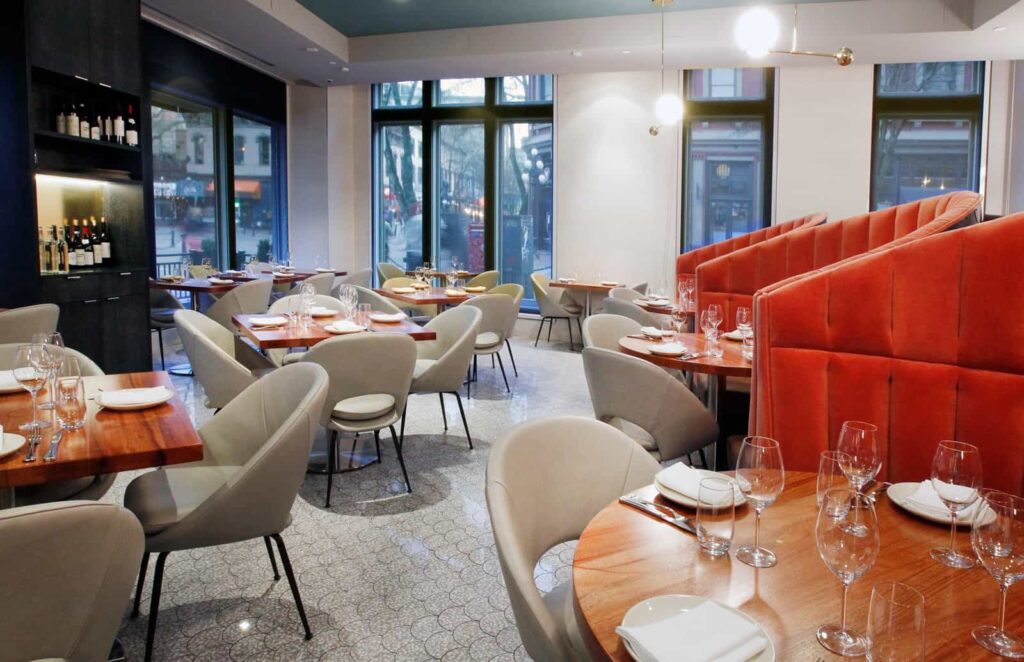 Coquille now serves Happy Hour service from 3 to 6 p.m. throughout the entire restaurant with drink specials such as $3.50 sleeves and $5 pints of craft beer including local notables like 33 Acres, Strangefellows and Four Winds; $6 glasses of Coquille Semillon (Lock & Worth Winery) or Coquille Syrah (Nichol Vineyard); and $8 on-tap SL Negronis (gin, Cinzano Rosso, Campari, Aperol, Fernet Branca) and Tommy's Margaritas (blanco tequila, fresh lime, agave nectar).
In addition to the drink specials, Coquille will serve a bounty of food features during Happy Hour, including Octopus Toast, $6; Fritto Misto with aioli, $12; Cod Croquette with malt vinegar aioli, $9; Crab & Shrimp Roll, $10; and an array of freshly shucked, half-price Oysters as well as daily rotating features to pique the palate.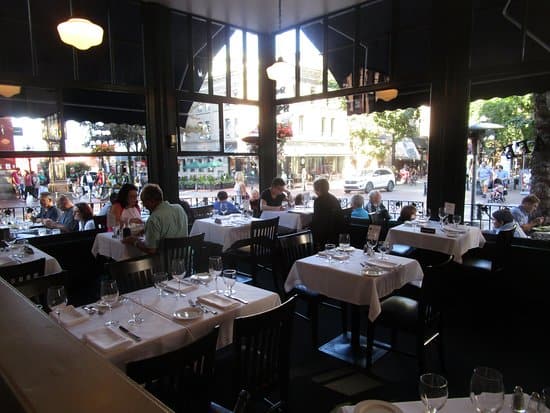 Now under new management Water Street Cafe has created a top notch Happy Hour that's sure to be one of the best in town. Visit the restaurant Monday to Sunday 3pm to 5pm to enjoy the following: 50% off all appetizers, $5 15oz draft beer, $5 6oz glasses of wine, $7.50 9oz glasses of wine, $8 2oz craft cocktails.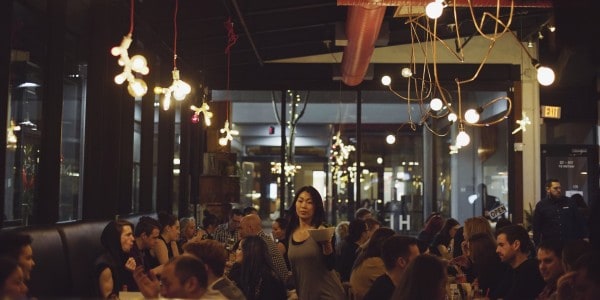 Vegetarian and vegan centered Meet Restaurant has a sweet Happy Hour from 3:00pm to 5:00pm and 10:00pm to close with $4 sleeves of Phillips Lager and
 $5 Groovy Gravy Fries or Corn Fritters.
Nicli Antica Pizzeria – Vancouver's first VPN Certified Neapolitan Pizzeria, has a Happy Hour each day from 4pm-6pm. They offer: 8-inch Margherita Pizza with Draught Beer or House Wine $10, Italian Classic Cocktails at 50% off and a glass of Fernet for $4.
Southern Styled BBQ joint, Peckinpah offers Happy Hour daily from 3:00pm to 6:00pm with $5 Draft Beer.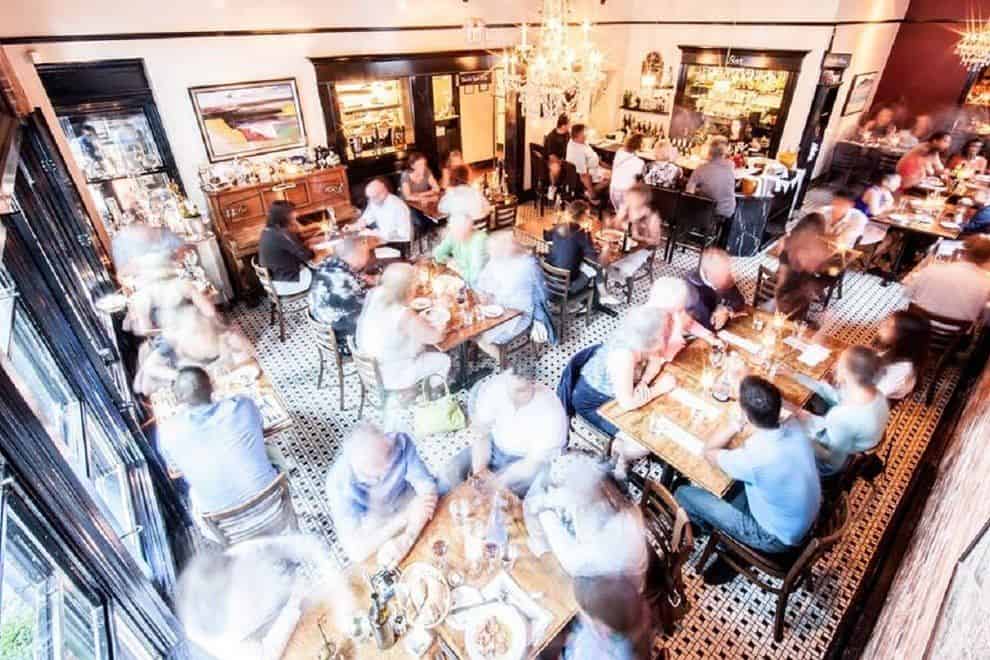 Jules French Bistro pours featured Happy Hour wines at $5 a glass and $25 a bottle along with an $8 menu 2.30pm – 5.30pm each day.
The Revel Room has a "Sour Hour" Tuesday through Saturday afternoons from 4:00pm to 6:00pm, $6 sours, $5 craft beers and $9 tipsy pour (9oz) wines.
Come for "Low Tide" at Rodney's Oyster Bar Monday through Saturday from 3:00pm to 6:00pm for cheap oysters, mussels, clams, garlic shrimp and Haida Gwaii Candy.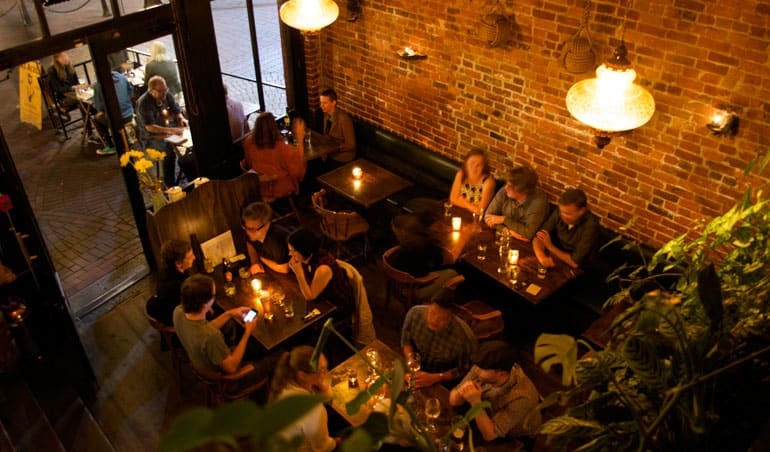 Six Acres offers cheap beer and Pimms Cups for $5 – Happy Hours are each day 11:30 AM to 6 PM.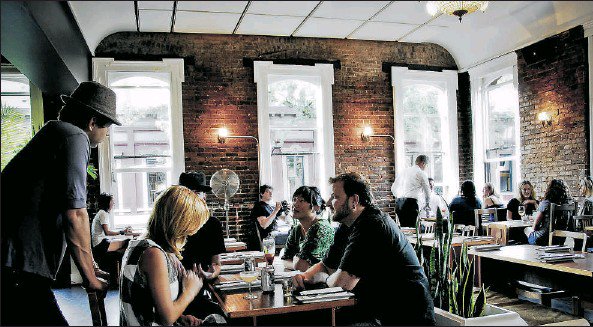 The Diamond is a Gastown gem – Sushi and unique cocktails – Happy Hour goes til 7:30pm.
Tacofino makes every day Happy from 3:00pm to 6:00pm with MARGARITAS $8, ALL DRAFT BEER $5 and WINES BY THE GLASS $1 OFF. Food menu includes: CHIPS & DIP $10, QUESO FUNDIDO  $8, TORTILLA SOUP  $5, BAJA CAESAR $8 and SALMON CEVICHE $8.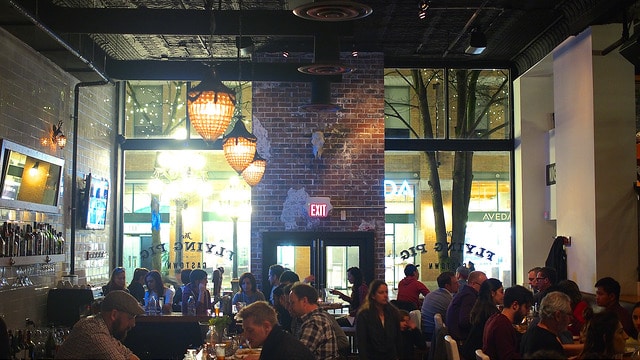 There's an excellent "Appy Hour" at The Flying Pig available every day between 3pm & 6pm (Monday to Friday) 4pm & 6pm (weekends) with such tasty numbers as their Siracha BBQ Chicken Drumstick, Beef Carpaccio and Truffled Jumbo Macaroni.
And at the other Pig in Gastown, The Greedy Pig Happy Hour is Tuesday through Friday from 3:00pm to 6:00pm and includes $4 single high balls, $6 doubles, $4 sleeves, $5 pints and $15 pitchers of draft beer. They also have house red and white wines for $5 with a $4 to $7 appetizer menu to choose from.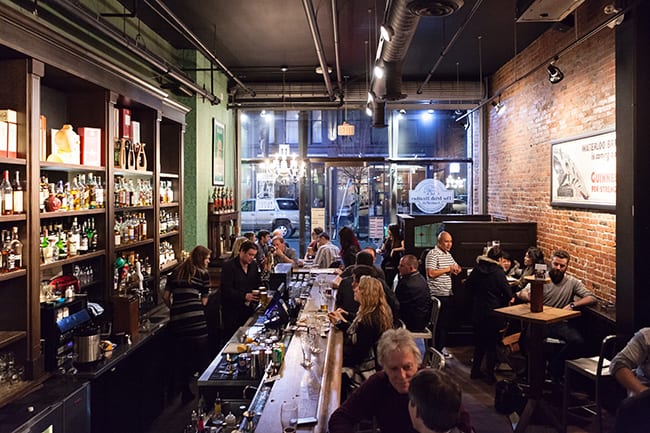 "Fun for all the family" Happy Hour at The Irish Heather allows kids to eat free from lunch until 7:00pm (One child per adult). HAPPY HOUR DRINKS $5  3-6PM DAILY- GUINNESS, KRONENBOURG 1664, RUSSELL BLOOD ALLEY BITTER, PUCKER UP GRAND-DAD (Old Grand-Dad Bourbon followed by a shot of pickle juice) and JAMESON $4.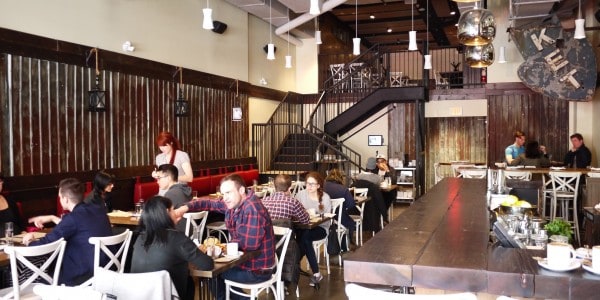 With discounted Tipples, Beer Taps and Wine on the board, Tuc Craft Kitchen's Happy Hour is short but sweet, going from 4:00pm to 6:00pm daily. Small plates include: Mussels & Sausage,Pork Croquette & Kimchi, Gravlax and Parsnip Fries.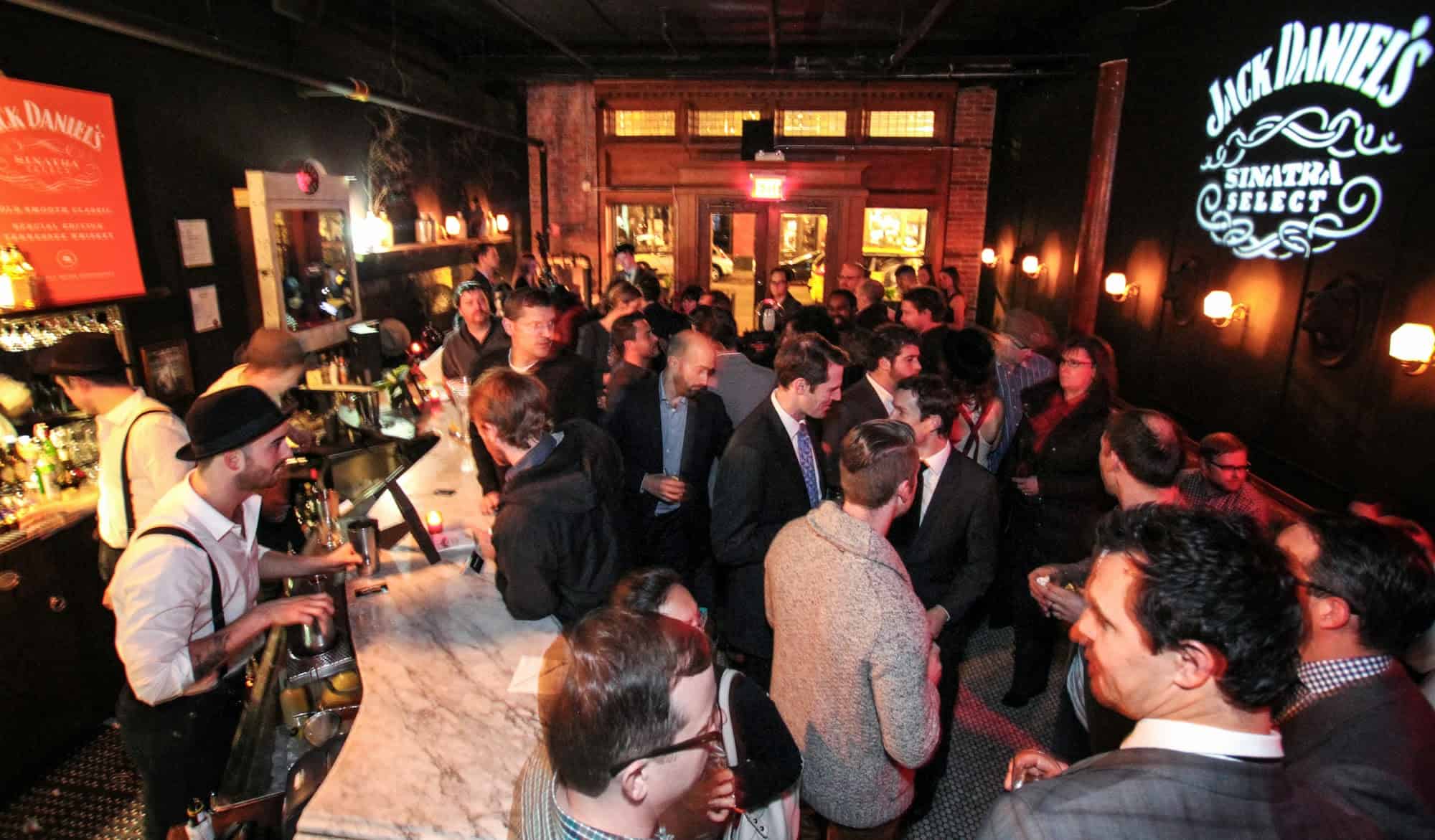 The Clough Club has its Cocktail Happy Hour – $7 Select Classic Cocktails, $4 Spirits and $4 Highballs, $5 Hot Dogs (three to choose from) – free bar snacks included, Monday to Friday from 5:00pm to 7:00pm.
At The Lamplighter you'll find Happy Hour from Monday to Friday, 3:00pm to 6:00pm. Try their Best Boudin Balls and Bourbon Bacon Popcorn! Craft Beers and House Wines are $5 each and Highballs are $4.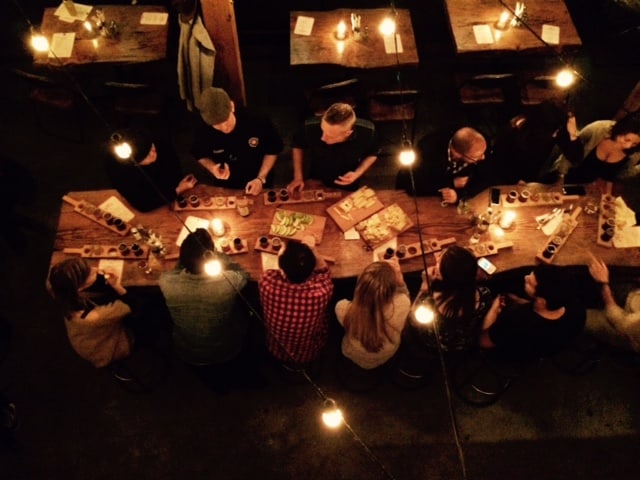 The Portside Pub's Happy Hour is from 5:00pm to 7:00pm and includes a $6 Appie menu, featuring their delicious Lobster Roll and many other nibbles. Stop by after work and pair one of these tasty treats with any of their 22 local craft beers on special for $5!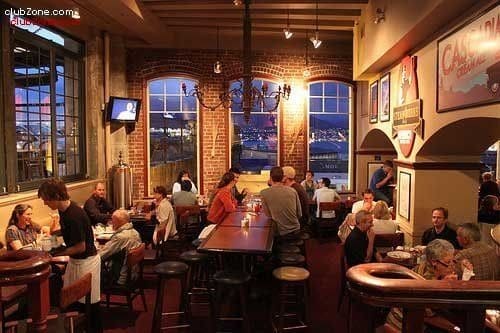 Everyday of the week until 2.30pm, Steamworks is offering a Happy Hour Lunch Specials where beer costs less than pop – a cylinder of Kolsch for $2.50.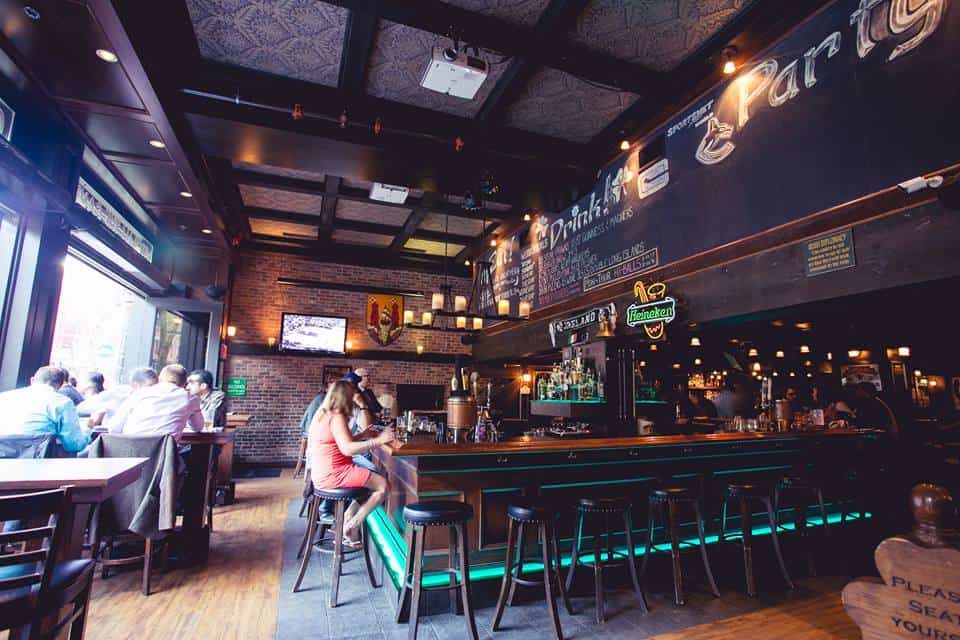 The Blarney Stone, The Cambie Pub and The Black Frog offer All Day Happy Hour drink specials.
The Charles Bar at the Woodward's Building has a Happy Hour Monday to Friday from 3:00pm to 6:00pm. Wings are $8.95; Domestic Draft is $4.00; House Red or White is $4.00; and Well Highballs are $3.00!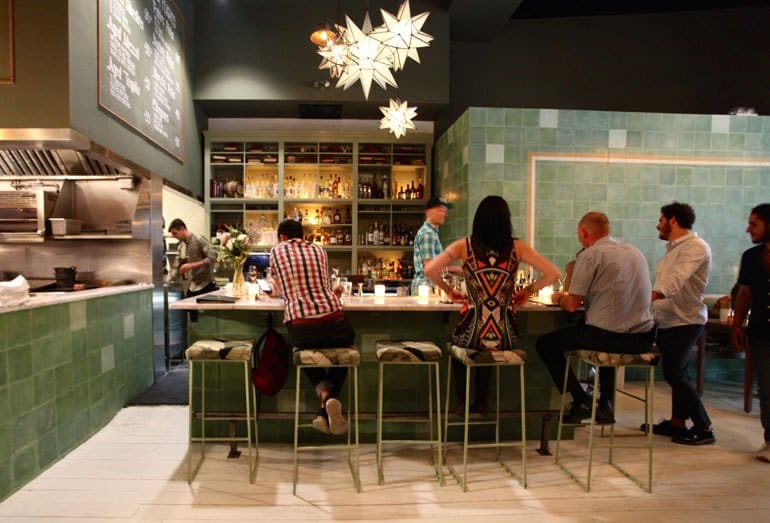 La Mezcaleria, Gastown's latest Mexican restaurant, has their Happy Hour Tuesday 9pm-11pm and Wednesday to Sunday 2pm to 5pm. House wines are $6, Lager $5 and Cocktails $6-$7. Food includes Ceviche Callejero $6, Quesito Fundido $8 and Amigos Flight (3 items) $16.
The Metropole Bar offers a Burger and Beer Combo for $7 every day along with .75 cent Tacos 4pm-8pm daily.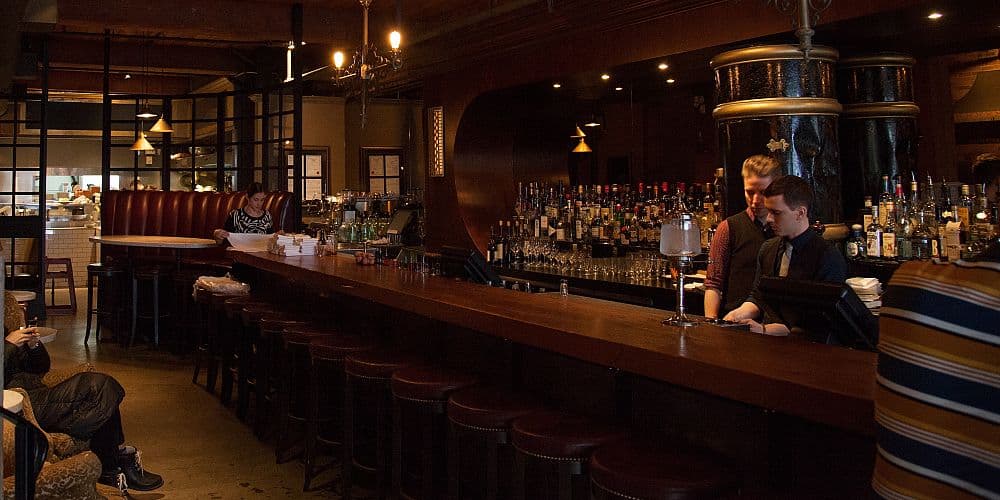 Pourhouse holds a generous Happy Hour each day from 5-6pm. Drink specials and small plates are all half price.
So get out there and get happy in Gastown!